Profile: Pangulong Guro Krishna Godhania - Warriors Eskrima
The Eskrima Silat Fighting Arts Academy will be hosting a seminar on November 1st and 2nd, 2008 with Pangulong Guro Krishna Godhania, Chief Instructor in the United Kingdom (The Warriors Eskrima System).
There will be more Information to follow regarding this seminar in the upcoming months.
About Pangulong Guro Krishna
Krishna Godhania is regarded as one of the leading exponents of the Filipino Martial Arts in Europe. He has been practicing the martial arts for more than 20 years. The last 12 years of which have been dedicated to researching and studying the Filipino Martial Arts.

Krishna has traveled to the Philippine Islands - numerous times to study Eskrima/Arnis; the first of these trips was in January 1992. It was during this field trip - that he met Grandmaster Abner Pasa - a leading exponent of the art in the Philippines.

Abner Pasa is the founder of the Balitok Eskrima system and the Chief Instructor of the Warriors Eskrima club in Cebu City. After many years of study with various renowned eskrimadors throughout the Philippine Islands, Pasa organised the Institute of Filipino Martial Arts.

The main aim of the Institute was to analyse and document the lesser-known systems of various masters and grandmasters - thus preserving the various styles of Eskrima/Arnis so that they could be taught to future generations.

Since, Krishna was accepted as a closed-door student by Abner - he was exposed to this vast knowledge. Some of the other teachers he was thus able to learn from were Fortunato "Atong" Garcia (Yaming Arnis), Tanny Campo (Pangamut), Liborio Heyrosa (Balintawak Arnis), Vicente Karin (Doce Pares Eskrima), and Romy Macapagal (Kalis Ilustrisimo).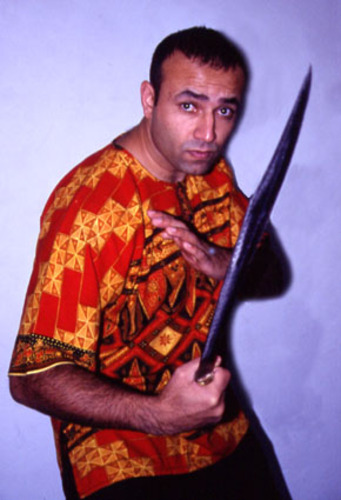 Articles written by Krishna Godhania and published in various publications are coming soon.